Annual meeting of researchers at the University of Cambridge working across the language sciences disciplines. A half-day Symposium of talks, poster presentations and networking.
*** The Symposium is now fully booked and registration has closed.***
Speakers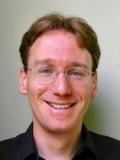 Professor Simon Fisher, Director of the Max Planck Institute for Psycholinguistics and Professor of Language and Genetics at the Donders Institute for Brain, Cognition and Behaviour.

Professor Lorraine Tyler, Professor of Cognitive Neuroscience, University of Cambridge, Head of the Centre for Speech, Language and the Brain. She also leads the Cambridge Centre for Ageing and Neuroscience (Cam-CAN).

Dr Nigel Collier, Principal Research Associate (Dept. of Theoretical and Applied Linguistics), Visiting Scientist, European Bioinformatics Institute 

Professor Ann Copestake, Professor of Computational Linguistics, Computer Laboratory, University of Cambridge.

Overview
13.15-14.00 Registration (Old Library)
13.30-14.00 Poster session (Old Library)
14.00-15.00 Language dynamics: a neurocognitive approach to incremental interpretation  Prof. Lorraine K. Tyler (Dept. of Psychology) 
15.00-15.30 Natural Language Processing and online health reports (or OMG U got flu?) Dr Nigel Collier (Language Technology Lab, Dept. of Theoretical and Applied Linguistics)
15.30-16.00 Group presentation - poster presenters 
16.00-16.30 Refreshments; poster session (Old Library)
16.30-17.00 Does natural language understanding have anything to do with understanding natural language? Prof. Ann Copestake (Computer Laboratory)
17.00-18.00 A molecular genetic perspective on speech and language
Prof. Simon Fisher (Max Planck Institute for Psycholinguistics, Nijmegen)
 18.00-19.30 Reception (Old Library)
Supported by Cambridge University Press

Date:
Thursday, 17 November, 2016 -

13:30

to

20:00
Event location:
Emmanuel College, St Andrew's St. CB2 3AP